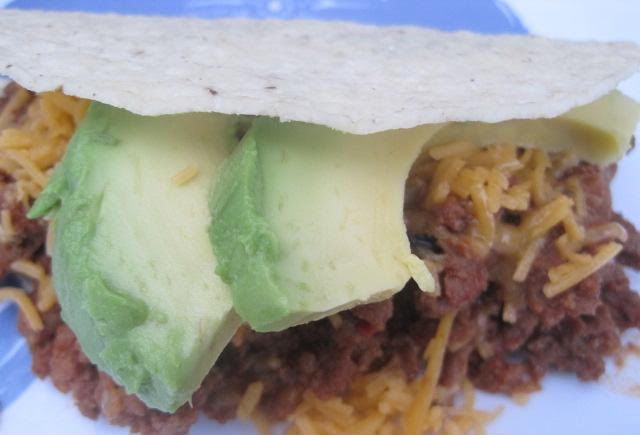 Made Famous By: Heather McMullin

I for one am a major fan of turkey meat. I use it in place of ground beef almost
all of the time. I think it is juicer and doesn't feel as heavy in your
stomach as ground beef does. I used this meat in tacos but the possibilities are
endless. You could use it in tacos, burritos, enchiladas, tamales, on a salad....
you get the picture. Use your imagination and try using turkey instead
of the usual ground beef. The best part is that turkey is healthier for you!
1 pound Ground Turkey
2 tsp Salt
1 tsp Pepper
1/2 small Can of Tomato Paste
1/3-1/2 C Taco Seasoning

**I made this in the Deep Dish Covered Baker, but you can also make this on the stove top. If you do it on the stove top you may need to add a little water. When you cook it in the DDCB it is already moist enough**

Put turkey in the bottom of the Deep Dish Covered Baker and piece it up. Add The salt, pepper, tomato paste, and taco seasoning and mix it together until well combined.
Cook in the microwave for about 10 minutes. Check it after 5 minutes and piece it up if needed.
Super easy and Super fast!!