Made Famous By: Kathy Lombardi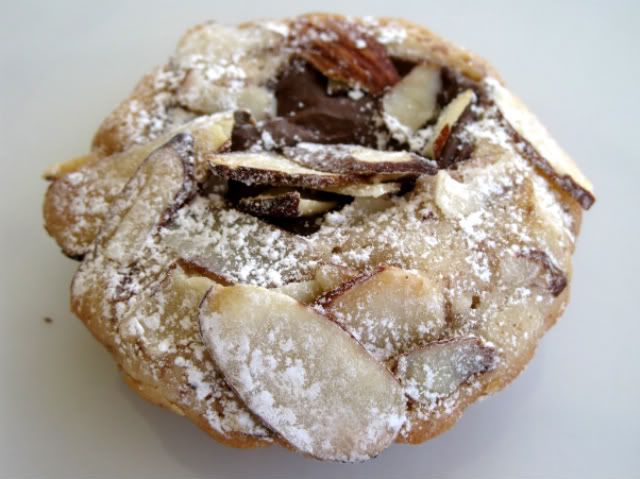 Um.....THESE ARE AMAZING!!!!!!
I kid you not, these are truly amazing. They aren't your ordinary run of the mill cookies. Each bite is full of a myriad of flavors. I thank my lucky stars that Kathy found this recipe and shared it with us.
Nutella Almond Tartlets
Crust:
1 Cup Almond Flour
1 2/3 Cup Powdered Sugar
3/4 Cup All Purpose Flour
1/2 teaspoon Baking Powder
5 medium Egg Whites
4 1/2 oz Melted Butter
1 tsp Almond Extract
Filling:
Nutella
1/4 C Thinly Sliced Almonds
Powdered Sugar for dusting
-Preheat oven to 350 degrees
-Lightly grease fluted tartlet pans
-In a bowl, add the flour, sugar, baking powder, egg whites, butter and almond extract. Whisk ingredients together until blended.
-Spoon mixture into prepared tartlet pans. Add 1 tsp of nutella (or less) to the center of each tartlet pan. Sprinkle the tops of each with almonds. Place tartlet pans on a baking sheet and bake fore about 25 minutes (or less) or until golden brown and set.
-Cool to room temperature. Remove tarts and dust with powdered sugar.
YUM!!!
Note: The amount of batter and nutella depend on the size of the tartlet pan you use. Baking time will also vary with pan size so watch them carefully.