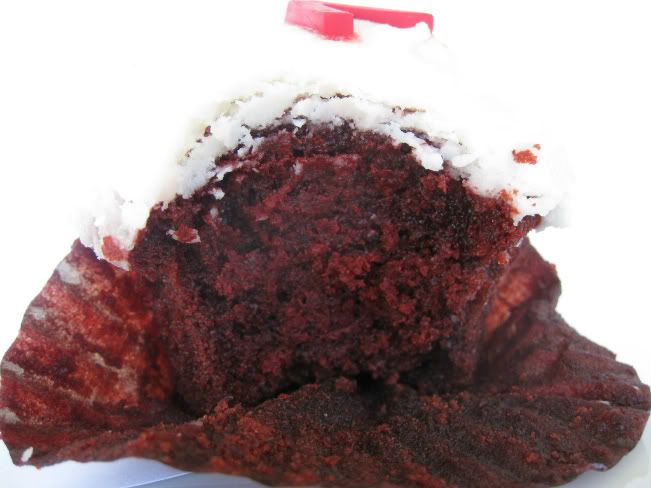 My Mom went Vegan a little over a year ago, so I have tried many many
Vegan options. I don't think I would ever become a vegan, but
I do enjoy tofu and a lot of the vegan options that are out there.
One of them is this AMAZING AMAZING AMAZING cupcake from
in your mouth. It has been reported that after buying a box of these cupcakes
for a party, one will get them in their car and eat an entire cupcake right
after buying them. Just sayin'. Sprinkles has many more
flavors of cupcakes as well for us non-vegan/veganish people.
Trust me you will be in heaven!!!!