I am thrilled to announce that I am going to start contributing over at the super cute site called Lil' Luna. It is Kristyn's site and it is amazing. Every time I pop on over to Lil' Luna I love to see all the amazing crafty, yummy ideas she has come up with.
Here are a few other gals that will be a part of my new blog family. They are all adorable and have creative magic from their heads to the tips of their sparkly toes.
Go check out their sites and give some creative, sparkly, bloggie love!!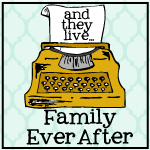 Tweet